This is dedicated to all the dogs in our lives: past, present, and future. Our love will never stop!
This fantastic video was created by Desert Bay Productions and won a Telly Award in 2017. We really hope you enjoy it.
I met Duke when I first left home (California) after graduating high-school in 2008. I was new to Seattle and had no clue about animals. We did not have dogs growing up, only cats.
Duke has been passed around our family. He had human and dog aggression. But when he met me, he came right up as if he knew me all his life!
He quickly became my dog. I would take him on walks, he moved into my apartment, and soon we were inseparable.
However, as someone who knew nothing about dogs, I had a very hard time controlling him (especially since he weighed more than me.)  At that time, I was working as a dog walker and was exposed to a quite popular TV personality and his training methods.
I started not letting Duke into my bed, not allowing him to walk before me, not eat before me, and for goodness sake, never put a paw on me. I noticed that our relationship began to change.
There is a technique that is featured in this TV show where the owner is supposed to correct/redirect the animal's behavior by tapping the animal with the foot by the belly.
So, as we were walking, Duke lunged at a dog and I panicked and used the technique on him. He immediately turned around and bit me! As soon as he made contact, he cowered and looked at me like his heart was broken.
Right at that moment I realized how dumb I was. This is not the relationship I wanted with my dog. I wanted him to be my companion. I literally cried and just hugged him right there in the street! I made a promise that I would never do anything that could cause fear or pain for Duke.
I started doing a lot of research and reading on animal behavior. I learned about Ian Dunbar, John Bradshaw, and Jean Donaldson and their training methods.Can you guess what they were? Positive reinforcement, counter conditioning, and desensitization. I quickly realized how dangerous my old techniques were in the hands of an uneducated owner! How damaging that relationship was!
Within months I noticed a huge behavior. He was around other dogs, he started tolerating children, and we were even able to go to the Farmer's Market without him launching at people. Duke passed way in 2011 and it was the hardest thing on me ever. But I wanted to preserve his memory the best I knew how helping other people get educated about animal behavior. I got a certificate of applied animal behavior through the University of Washington and started Why Does My Dog!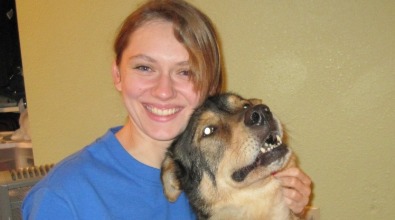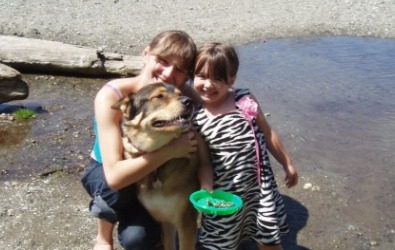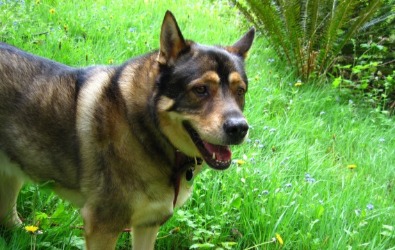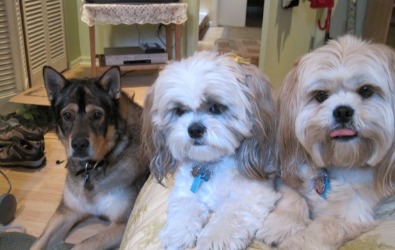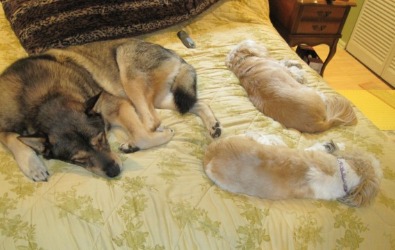 The goal of Why Does My Dog was to help educate dog owners through videos. We traveled all over the US interviewing experts that would not normally be available to the average owner.
Every piece of content we created was rooted in love for our dogs and in animal behavior science.
We made sure that all the content was free and easily accessible. We kept is short and to the point. Every product on our site was tested by us and had to prove that it made dogs' world better! We quickly grew: we wrote articles for magazines and newspapers, we did interviews all over the US, and even had a mini-series in Seattle. But that wasn't enough! 
We quickly saw that it wasn't enough to help people understand dogs better but the whole pet industry was confusing. Trainers hide their methods, businesses are able to buy reviews, and worst of all, small businesses were being shut down by large corporations! We wanted to do something that would help connect pet owners to trusted small mom and pop pet businesses in their area. During the process, my heart was broken once again.
My handsome boy King became really sick. It was so frustrating to try to find sitters who I could trust to take care of him, so I didn't travel as often. We went through many vets before I found someone I knew had King's well being at heart. King got really sick during Covid-19 in March 2020. This made it almost impossible to find someone who would come to our home to help me say goodbye to him.
I want to make sure that no pet owner would ever experience what I went through. We were even more determined to create a platform where:
Businesses and products couldn't buy their way in
Where every single listing has been verified and hand-picked by us
Businesses that were local and didn't treat you like another source of income but truly cared about your pet as they did of their own
And most importantly, a resource that would never cost you, the pet owner, a dime!
This site is for you and your dog. For each dog in your past whose memory lives on in your current pet. We know you love them and would do anything for them. Let us make that journey easier for you so you can simply focus on loving your pet and having the best time with them as you can while they are here.
Wag Enabled is dedicated to: