In this post:
What are the limits of behavior evaluations in shelters?
What kind of behavior evaluations do shelters perform on adoptive dogs?
Dog temperament testing in shelters
If you've looked into adopting a dog from an animal shelter or have adopted one recently, you've probably heard the phrase "behavioral evaluation" at least once. A quick Google search might lead you to believe that this type of testing is necessary prior to a dog being placed in a home and that any dog that doesn't perform at an acceptable level isn't ready to be rehomed.
But that's just not the whole story. Let's take a further look at the way shelters evaluate individuals animals and what those tests actually mean.
What are the limits of behavior evaluations in shelters?
Shelter behavior evaluations are unbelievably limited. There has been a lot of recent research on just how limited they are, so we always have to take behavior evaluations with a grain of salt. These evaluations can depend on who is handling the animal that day, how they handle them, and whether or not that particular animal is having a good or bad day.
Beyond that, it can depend on what type of kennel mates they have, if they've had to get any injections that day, and a wide range of other variables. After all, you can't capture a dog, place him or her in the shelter, and then evaluate them two days later and tell me what this dog is going to do every day for the rest of its life.
That's why most shelters consult owner surrender information. If they need more information, they can follow up with them. You can ask direct questions about the information they filled in and get a much better glimpse of what that animal was like when it wasn't terrified, adjusting to a new situation, or being handled by someone who scares them.
What kind of behavior evaluations do shelters perform on adoptive dogs?
At the Women's Humane Society because they believe that they have to do something. They have taken what the ASPCA developed as "Meet Your Match." A lot of organizations use this guide to modify and implement in their shelters.
Meet Your Match is looking to provide a minimum battery of tests that anyone can do. The test can be replicated pretty simply and will tell shelters where they are starting with a particular animal. Is this animal happy, healthy, and relatively normal? Does this animal need behavior modification or some additional work we can put them in a special area to do that as well? These evaluations give a good starting point to help that animal find it forever home.
Dog temperament testing in shelters
"We do not use the phrase "temperament testing" we will call it behavioral evaluation and we made a conscious effort to remove "temperament testing" from our language. Because temperament testing kind of gives you that belief that you can predict future behavior based on this 10, 15, or 20-minute interaction with an animal. It's just not rational to think that you have a full grasp of the animal's personality after that brief of an evaluation." – John Griffin
Final thoughts:
It can be difficult to accurately assess an animal that has recently been placed within a shelter. There are so many variables to consider and, well, ask yourself this: how did your last job interview go? Do you handle all interviews the same? Or does it depend on other things you had experienced on that day? Our moods change day-to-day and it's the same way for dogs. This is why it's important to get to know the animal you're adopting and not rely on a 15-minute behavioral assessment that may or may not accurately represent the animal's personality traits.
Special thanks to: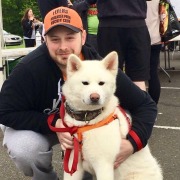 John Griffin is the director of shelter services at Women's Animal Center in Bensalem, PA. They are committed to the humane and compassionate treatment of animals and are distinguished as America's First Animal Shelter. John also volunteers his time with Big East Akita Rescue providing behavior evaluations and transports for homeless Akitas found or surrendered in the greater Philadelphia region.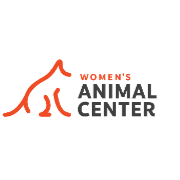 Founded in 1869 Women's Animal Center is an open-admission shelter helping pets and their owners in Lower Bucks County and far Northeast Philadelphia. WAC takes in approximately 3,000 animals a year through the animal shelter with a live release rate of over 90%. WAC operates a full-service veterinary hospital whose services include; surgery, routine vaccines, x-rays, ultrasounds, and dental care.