There are far more stray dogs in need of a home than there are shelters to take them in. But it's through these organizations that many dogs find their forever homes. In order to allow these shelters to continue to do the amazing work they're designed to do, we need to offer them additional support and resources. Here are a few ways that you can support your local animal shelters.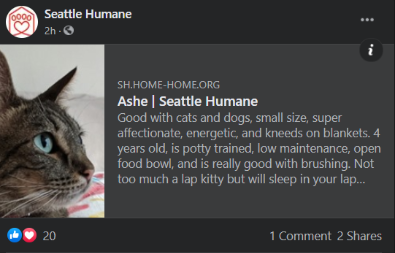 Volunteer
So, most shelters are run by volunteers. Many shelters are outnumbered by the hundreds even and so it's really important to volunteer and give back to your local shelter. They often have weekly shifts, monthly shifts, or if you just want to foster, that's definitely more flexible.
You can help the shelters by caring for the pets. Tasks can include anything from feeding the animals, cleaning up after them, and taking them out for walks and socialization.
You can volunteer by using any of your talents. Many shelters and rescue groups can use your writing talent to help update websites, send out emails, or create marketing materials. Your photography skills can be critical in helping adopt a dog out. If you are a designer, you can help with social posts, and creative marketing materials, or something as simple as updating a logo.
Donate
Obviously every shelter and rescue appreciates financial donations. However, you can still donate other items. Please do not hesitate to reach out to your local shelter or rescue and ask them if they have a list of items that they are in need of. You can ask your friends and neighbors to collect the items. Some common items are:
Pet food and treats
Towels and blankets
Kitty litter and cat boxes
Collars, harnesses, and leashes
Grooming supplies
Toys
Crates and carriers
Paper towels and cleaning supplies
Laundry detergent, fabric softener, and bleach
Dog and cat beds and dog houses
Heating pads
Office supplies
Food bowls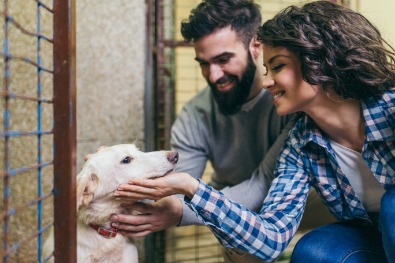 Get Social
One of the simplest things you can do is support the shelter's or rescue group's social media channels. You are already on the phone, take a second or two to:
Follow their pages – ask your friends to follow as well
Like and comment – engagement leads to more visibility
SHARE – share as much as you are able to, someone in your friend group could be interested in that pet
It doesn't matter if you're not able to take in any more animals, there are a lot of ways in which you can help your local animal shelter (which can lead to the adoption of dogs). Your donations, either of products, time, or money, can go a long way in helping more dogs find their forever homes. Knowing that you made a difference can not only be good for your health but can leave you feeling content and can change the entire world of animals in need.
---
Special thanks to: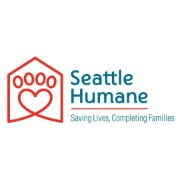 Seattle Humane promotes the human-animal bond by saving and serving pets in need, regardless of age, ability, circumstance, or geography. Seattle Humane is Puget Sound's leader in animal adoption, education, and welfare. Their top priority is to connect animals in need of rescue with the people who will love them. Through their outreach, advocacy, and services we strive to ensure that animal companionship is accessible to all.