In this post:
What does it mean to foster a dog (or a cat)?
Why you should consider fostering a dog (or a cat)
How much does it cost to foster
Other volunteer opportunities
If you are anything like me, you would adopt all of the dogs in the shelter, or at least try to find them forever homes. Unfortunately, shelters are filled with dogs and cats. Animal shelters are primarily run by volunteers – unpaid workers who donate their time to give rescue animals a better life. Shelters are always looking for assistance, and the possibilities to help are truly endless.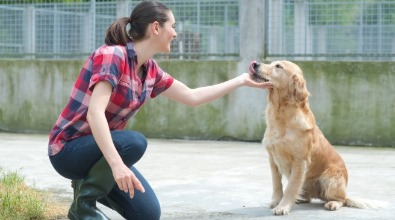 What does it mean to foster a dog (or a cat)?
Fostering an animal means temporarily taking a shelter animal into your home and nurturing it until the animal is formally adopted by another family. In addition to providing a space for a dog to grow and (re)acclimate to living in a home, fostering offers an environment for any training and behavioral modifications necessary before the animal's permanent adoption.
If you are a busy individual who might not have time for a dog, this is a great way to have one when you are able to. Do you have a couple of months of no work-travel? That is such a valuable time for a dog to be out of the shelter. Do you have a weekend planned full of hiking and brewery hopping (my favorite things!)? Why not bring an adoptable dog with you? They get to get away from their cages and there is a chance they might meet their new owner. Any time you can offer can be beneficial.
Why you should consider fostering a dog (or a cat)
You're Showing an Animal in Its Best Light – As much good as shelters do, animals will do better when they are not confined to shelter cages. In a foster home, they have the opportunity to walk around and show some of their personality. Additionally, you can reinforce behaviors that would be expected in the animal's future permanent home!
You're Testing Your Ownership Capabilities – fostering a dog is a great way to assess your own readiness for full-time ownership. Depending on the age of the animal, foster parents may need to navigate potty-training, walking routines, other daily aspects of owning a pet. At the conclusion of the foster period, the foster parents may decide to formally adopt the animal themselves, or they may decide that their current situation does not serve the best interests of the animal. The experience is beneficial to everyone!
You're Expanding the Walls of Your Local Shelter – Fostering an animal is one of the best ways to serve a shelter because it allows shelters to accept more animals. Just like 'it takes a village to raise a child,' fostering offers shelter animals temporary homes outside of the physical shelter.
You're a Research Expert and Personal Advocate – When you spend an extended amount of time with an animal through a foster program, you are accumulating more information than a shelter worker ever could. Your relationship with a shelter animal will be intimate and authentic. The information that you learn about your animal's personality is invaluable when it comes to adopting your animal.
You Care – At its root, fostering an animal is an extreme form of altruism – you are bringing an animal into your home, even temporarily, for no direct personal benefit. The focus of your actions is the animal and its development.
How much does it cost to foster?
Typically, shelters will pay for your animal's basic needs including food, crates, and veterinary care. This is what makes fostering such an attractive option, especially if you do not currently have the funds or time to adopt an animal full-time.
There is, however, one notable cost: the emotional attachment. 
Consider that you are taking an animal into your home. You care for it, you watch it develop. You play with your new friend and take it for walks. You teach it household manners and maybe even a trick or two. Then comes a day where your foster friend finds a new home – a permanent home. Although you are ecstatic that your efforts have paid off, your friend is leaving.
If you think you can handle the inevitable separation, then you might be a wonderful candidate for fostering an animal. But just like you would ask yourself difficult questions before formally adopting a dog or cat, you should also ask yourself difficult questions before fostering a shelter animal.
Other volunteer opportunities
Of course, there are plenty of other ways to volunteer if you are unable to foster an animal. You can donate to a shelter (and cash will always be accepted) but shelters may also be short on supplies for the animals. These may include: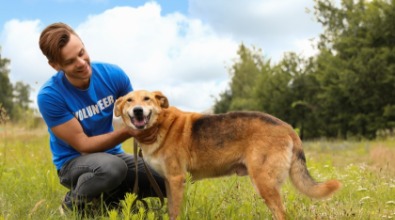 Pet food and treats
Towels and blankets
Kitty litter and cat boxes
Collars, harnesses, and leashes
Grooming supplies
Toys
Crates and carriers
Paper towels and cleaning supplies
Laundry detergent, fabric softener, and bleach
Dog and cat beds and dog houses
Heating pads
Office supplies
Food bowls
Additionally, shelters may look to combine your individual talents and donated hours for physical labor or publicity. Consider these fun volunteer ideas:
Make a shelter animal go viral! Share its picture or description on Facebook, Instagram, and Snapchat to expand its audience. The more eyes on the animal, the higher the chance of adoption.
Offer to help transport shelter animals. Shelters may need help transporting animals from another shelter or vet. If you can offer to drive the animals, other volunteers can stay put working on animals at home.
Offer your time. Every shelter is different, and each one has different needs. Some shelters may be looking for a photographer who can take the perfect shot to help advertise an animal. Others may be looking for someone to just play with animals for a few hours at a time. Ask your local shelter what openings are available for volunteers. There might be one that's right up your alley!
Special thanks to: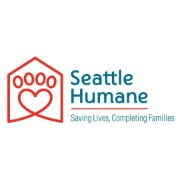 Seattle Humane promotes the human-animal bond by saving and serving pets in need, regardless of age, ability, circumstance, or geography. Seattle Humane is Puget Sound's leader in animal adoption, education, and welfare. Their top priority is to connect animals in need of rescue with the people who will love them. Through their outreach, advocacy, and services we strive to ensure that animal companionship is accessible to all.