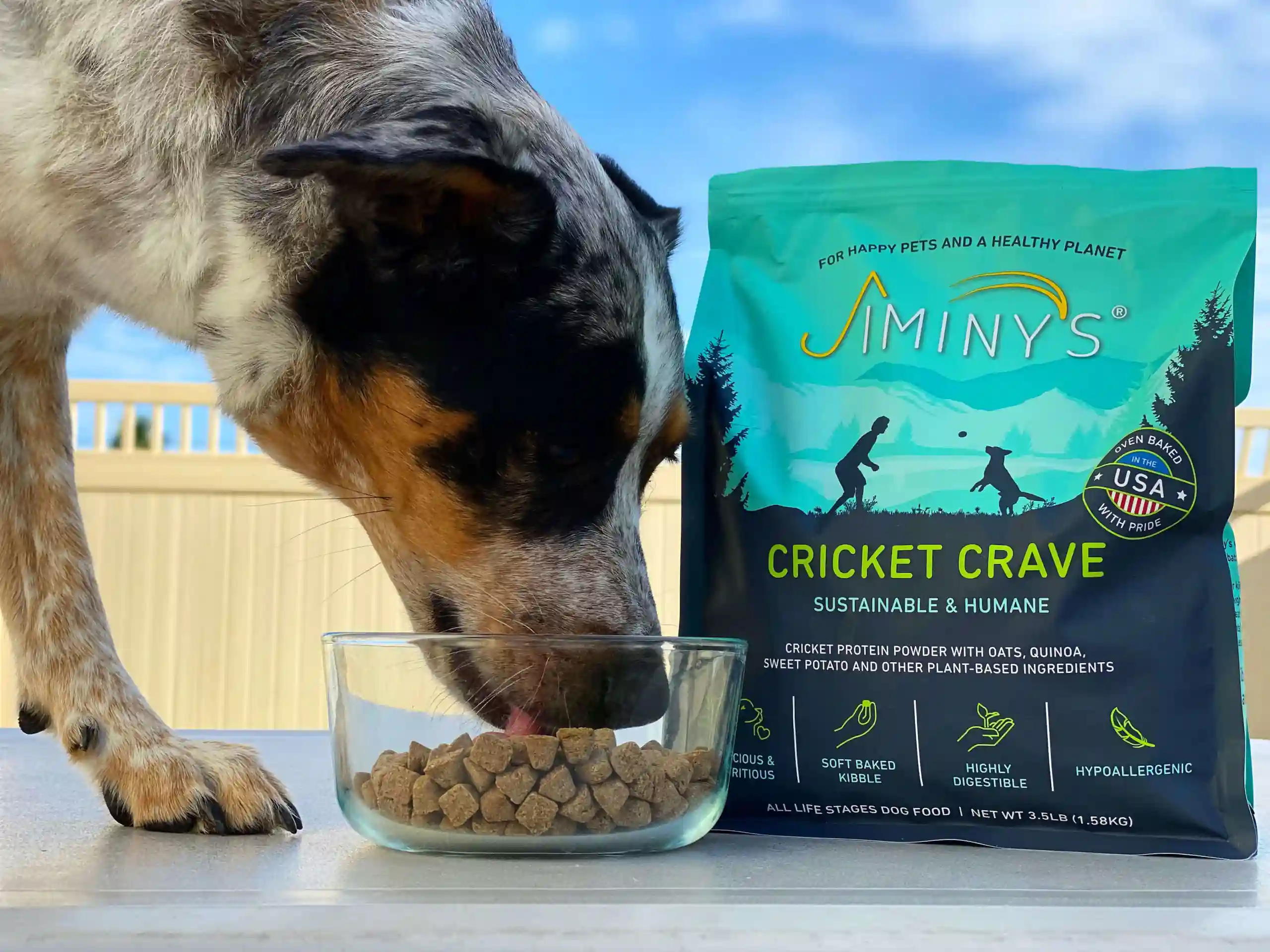 Have you ever wondered about the impact your dog's food has on the environment? If you are anything like me, you are trying to feed your dog the best food but never really considered if the food manufacturing process is sustainable or not. But with literally hundreds of dog food bags that I buy for my two giant dogs, I am beginning to wonder if there is more that I can do to be environmentally friendly.
Pretty much every commercial industry is taking steps to become more sustainable, and the dog food industry is no different. A quick Google search will show you hundreds of different kinds of dog foods and treats, all of them claiming to be 100% natural and organic. But what about being eco friendly and sustainable?
Well for me and my pups, there's one brand that stands out among the rest: Jiminy's Cricket Protein.
Jiminy's line of dog food and treats are digestible, prebiotic, and nutrient-dense. What's their secret? Crickets. Well, crickets and grubs. 
That's right, the star ingredient in Jiminy's products is insect protein. Before you get too grossed out, you should know that humans and animals have been eating insects for thousands of years. Packed with protein and fiber, the bugs Jiminy's uses score above 80 in digestibility studies with dogs. Insect protein is seriously a super food! It exceeds AAFCO requirements for dog food.
This is great for dogs like Truffle, who struggle with gut issues. He is just so sensitive to everything! We have to be extra careful with anything that he eats. Jiminy's Cricket Protein is full of fiber and prebiotics. They did a study with Animal-Biome and found that cricket protein supports a healthy, balanced level of gut bacteria diversity (gut microbiome) in dogs.
But if this wasn't enough, bug protein is great for our planet. Both crickets and grubs require exponentially less land and water to produce an equivalent amount of protein compared to other traditional sources like beef or chicken. In 2015, the United Nations outlined 17 Sustainablehicke Development Goals to address the global challenges we are all facing. 
Jiminy's first-year focus aligned with many of these goals, including:
Goal 6: Clean Water and Sanitation

Goal 12: Responsible Consumption and Production

Goal 13: Climate Action
In just 12 months, Jiminy's:
Saved over 60 million liters of water

Averted 7 million grams of greenhouse gases

Used less land – 130,000 pounds of insect protein per acre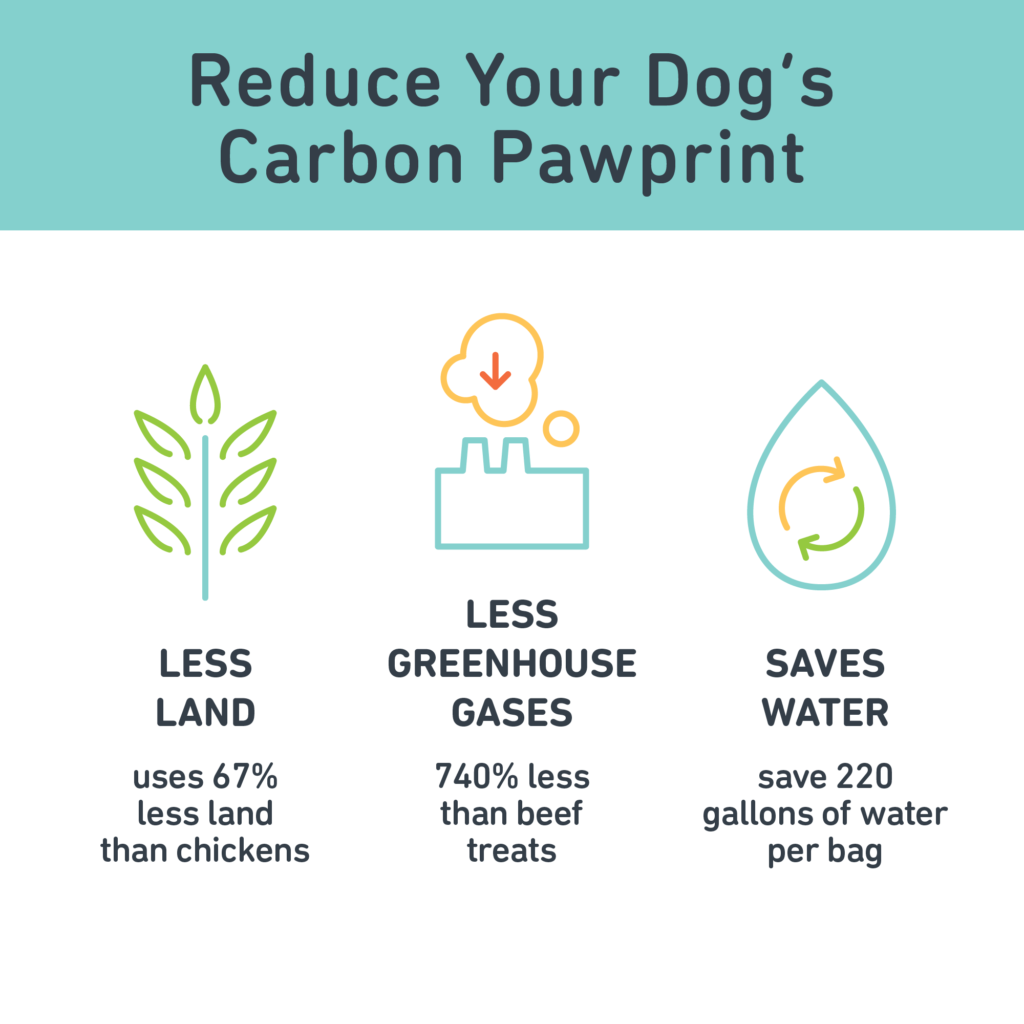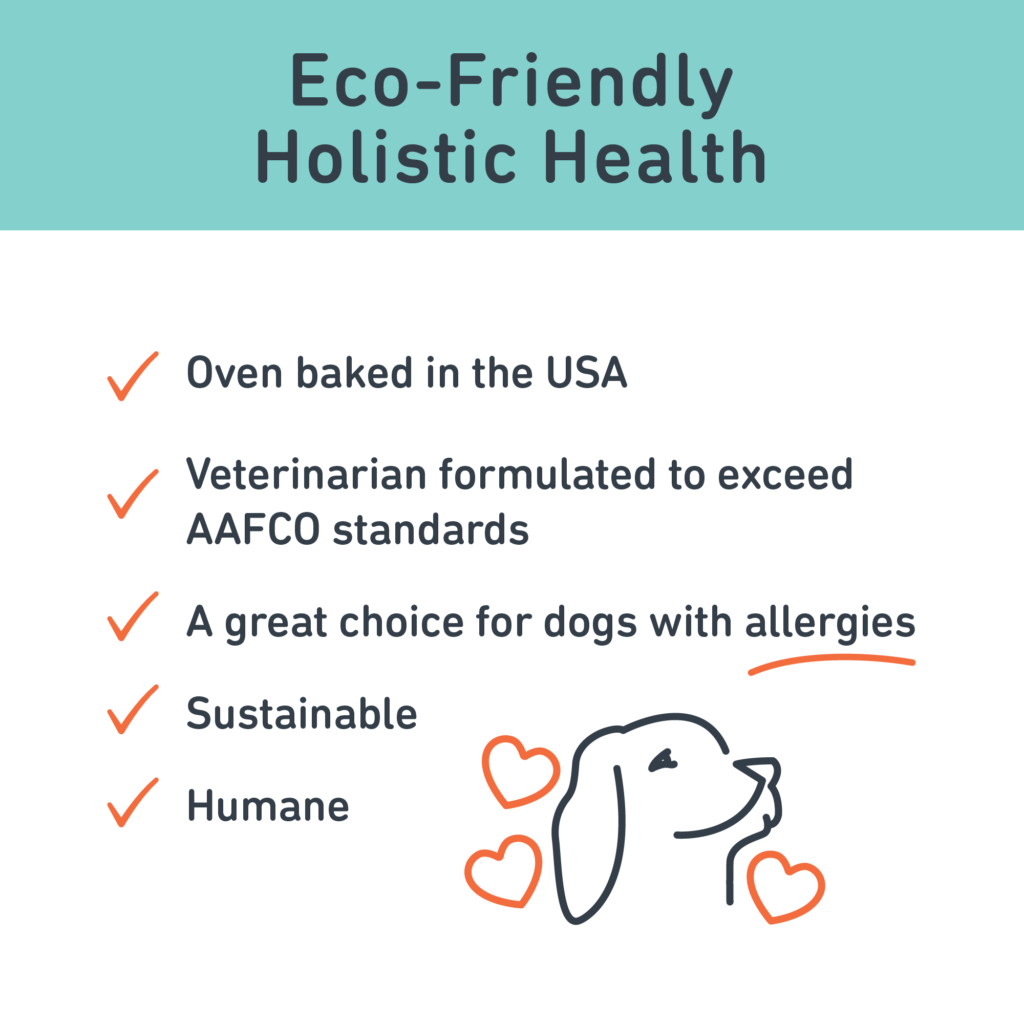 That is huge! All of this sums up to 3,140 times more protein per acre than beef, 372 times more than swine, and 80 times more than chicken! If you take a dog who eats a normal chicken-based diet and switch them to an insect-based diet, you save 480,000 gallons of water per year! How amazing is that?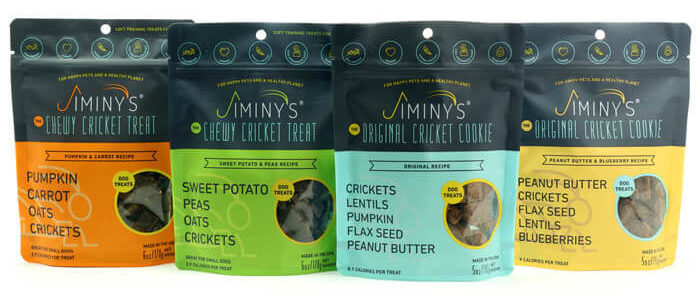 Last but not least, let's talk about the treats! I use Jiminy's Sweet Potato and Peas Recipe treats for training. A word of warning – they are super stinky and all the dogs in puppy class will be looking at you! Bean goes as far as trying to steal the whole bag from me. They are a little large for training but they're soft, so I like to break them into smaller pieces. And a special bonus with the treats: If you compare one 5 oz bag of Jiminy's with the same size bag of traditional treats, we save 220 gallons of water! WITH JUST ONE BAG.
While I may not be adding bug protein to my diet any time soon, I do encourage you to pick up a bag of Jiminy's kibble and treats for your dogs! You'll be doing the environment a favor while introducing your pup to a new, healthy, and delicious (to them, at least) way to get the vitamins and proteins they need.