In this post:
Emergency items every pet owner should have on hand
What do I need for my pet first aid kit?
What else can I do to help keep my dog safe?
Your pet will eventually need some type of basic first aid treatment. If your dog gets a small cut or scratch, you can usually easily treat this at home. By having a basic first aid kit for your dog, you can help treat some of the basic medical problems that your dog may encounter.
Emergency items every pet owner should have on hand
Sometimes your dog will have a bigger problem and will need emergency veterinary care. 
It is best to have these items in your phone AND stored in a safe place:
Current Picture of your Dog
Your dog's vet number and address
Emergency vet number and address
Your dog's allergies and list of current medications
Proof of Vaccines

Animal Poison Control Center hotline 888.426.4435
This will help you be able to quickly get to your nearest vet's office in case of an emergency. It is best to have your vets phone number and the emergency vet's phone number is a few locations in your house and car. This way you can easily find the number when you are frankly looking for the number.
What do I need for my pet first aid kit?
There are many kits that you can buy online that have many of the things that you would need for a basic First Aid Kit. 
We recommend Pro Training's Pet First Aid Kit.
 It's packed with helpful medical supplies for both pets and people. The kit will help with minor injuries, cuts, bites, and stings. It will also help you stabilize your pet on the way to the vet in case of an emergency. The portable design makes it convenient to keep in the car or put in your backpack.
Pro Training's Pet First Aid Kit
46 piece kit includes travel bag dimensions travel bag is 8″ x 6″
Items for dogs and people
For minor emergencies and incidents
Fits nicely in backpacks or keep one in the car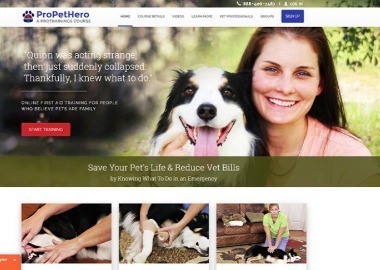 Extra leash
Muzzle – or you can use the leash to muzzle your dog
Absorbent gauze pads
Adhesive tape
Cotton balls or swabs
Fresh 3% hydrogen peroxide to induce vomiting (always check with veterinarian or animal poison control expert before giving to your pet)Ice pack
Disposable gloves
Scissors with a blunt end
Tweezers
OTC antibiotic ointment
An oral syringe or turkey baster
Liquid dishwashing detergent (for bathing)
Towels
Small flashlight
Alcohol wipes
Styptic powder
Saline eye solution
Artificial tear gel
Make sure that you
 occasionally update your pet first aid kit
 and if anything has become expired you replace these items. Also, make sure to keep out of reach of children and dogs who are prone to get into things.
Online First Aid Training
You can be prepared to handle any emergency situation by becoming certified in Pet First Aid and CPR. This course is self-paced, online, simple, and can potentially save a dog's life.
Final Thoughts
By having a pet first aid kit, you will be able to handle many simple first aid problems that your dog may have. Pet first aid kits are a must for any active family and their dog. Being prepared for emergencies, you will be able to quickly help your pet return to their happy and healthy life.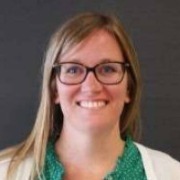 Bonnie Conner DVM, a Clinical Assistant Professor in Emergency Medicine & Critical Care at the University of Florida, specializes in small animal emergency and clinical care.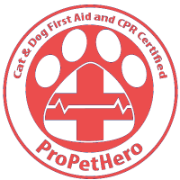 This course teaches first aid techniques to address the most common emergencies that can occur with small and large dogs as well as cats. This course will train you to notice abnormalities and detect early warning signs in pets. The course is developed and taught by Doctor of Veterinary Medicine Bobbi Conner.