"I started a non-profit organization called The Rescue Animal MP3 Project. This project came out of my desire to help my local shelter. So, in my holistic veterinarian practice, I use therapeutic music to help the animals with their emotions, with their daily lives. So, I had the idea that I would do a compilation of music to see if that would help the sheltered animals. I have donated players to over 1230 shelters so far and rescues. We are seeing in some shelters up to 95% less barking and calmer behaviors. On average 58% of the animals are calmer and less barking." – Dr. Pamela Fisher, DVM
About the Rescue Animal MP3 Project
Rescue Animal Mp3 Project provides calming music to help relax the animals in your Adoption Shelter or Sanctuary. Calming Pet Music has been generously donated by various artists and recorded on Mp3 players. The music loaded Mp3 players are donated Free of Charge to government, non-profit shelters, sanctuaries, and spay-neuter clinics to be played at a LOW volume, in an easy to use shuffle format to use during the day to help calm anxious animals. The included timer can be installed to make sure the music is playing automatically during specific times of day to calm the barking and meowing.
Does music help animals in shelters?
A study looked at 117 kenneled dogs and observed their activity levels, vocalization, and body shaking while playing different music. Results suggest that classical music leads to kenneled dogs spending more time sleeping and less time vocalizing than when exposed to other music types or no music. The study suggests that playing classical music in a stressful shelter environment may help mitigate some of the stress.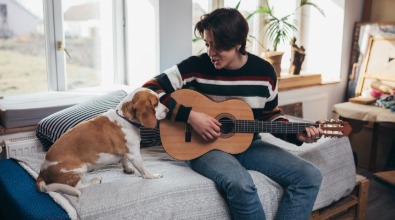 What are the qualifications?
To qualify for the program you must:
Be a non-profit shelter with a housing capacity of 10 or more animals (with active adoptions)
Or be a government animal shelter or prison programs
Or be nonprofit spay-neuter clinics or sanctuaries
Must have a way to hook up the MP3 to a speaker or a sound system
Provide a secure placement of the Mp3 player
Submitted application and adherence to policies
Special thanks to: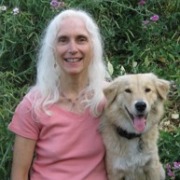 Dr. Pamela Fisher, DVM is the executive director and founder of the Rescue Animal MP3 Project. She is the owner and holistic veterinarian at Holistic Veterinary Practice and Natural Pet Store in North Canton, OH. Dr. Fisher has practiced holistic veterinary medicine for 15 years and is a member of the American Holistic Veterinary Association, Ohio, and American Veterinary Medical Associations.